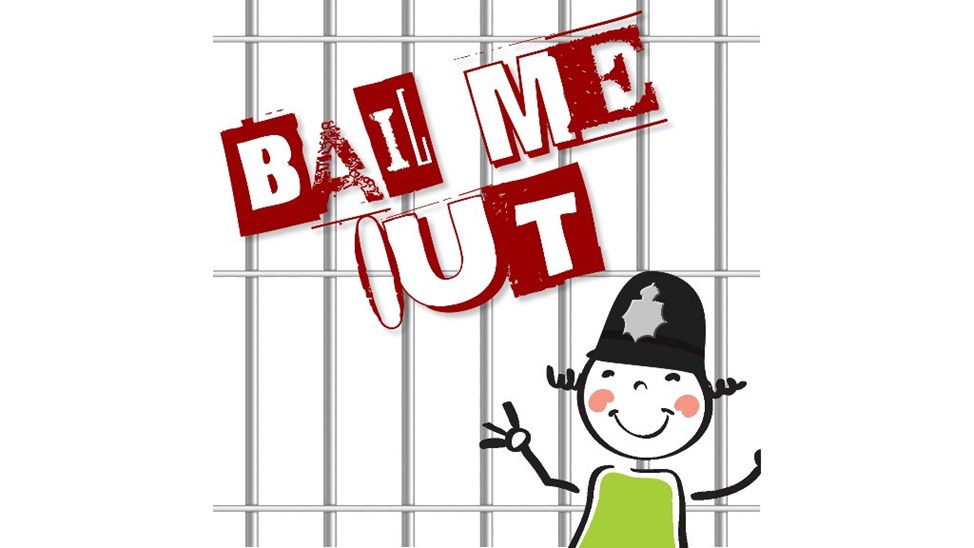 Evolve Document Solutions Helped raise a fantastic £30,000 for local children's Hospice Derians House
Charged with wicked and entirely fictitious crimes, the participants have agreed to 'go to jail' for Derian House. When they are found guilty of their dastardly crimes, they will be banished to the cells, only to be released once they have raised £999 in bail money.
All money raised will go directly to Derian House Children's Hospice. They care for children and young people aged 0-26 years old with life-limiting conditions, as well as supporting their families. They currently support 350 families from across the North West as well as a further 104 through the Derian at Home community team. This costs £4 million per year, or £10,800 per day, and they receive less than 10% through statutory funding. They rely on the generosity of the community, and events such as this, to raise the remainder
Daniel Maddox from Evolve was one of the particpant of the "Bail me out" challenge with a collective goal of £10,000 it was clear that this target was to be exceeded and the total amount raised for the event was an astonishing £30,837.63
Miriam Payne, Events and Promotions Manager at Derian House Children's Hospice, said: "Bail Me Out has been a fantastic success, far beyond our wildest dreams. We like to put the fun in fundraising at Derian House, and that's what this event was all about – as well as raising much needed funds. We are so grateful to everyone who took part – from the wonderful participants who really embraced the theme, to Chorley and Leyland police, Lancashire Police Cadets, Judge Batman and the team at La Corte who looked after us so well. Everybody should be very proud of what they have achieved.