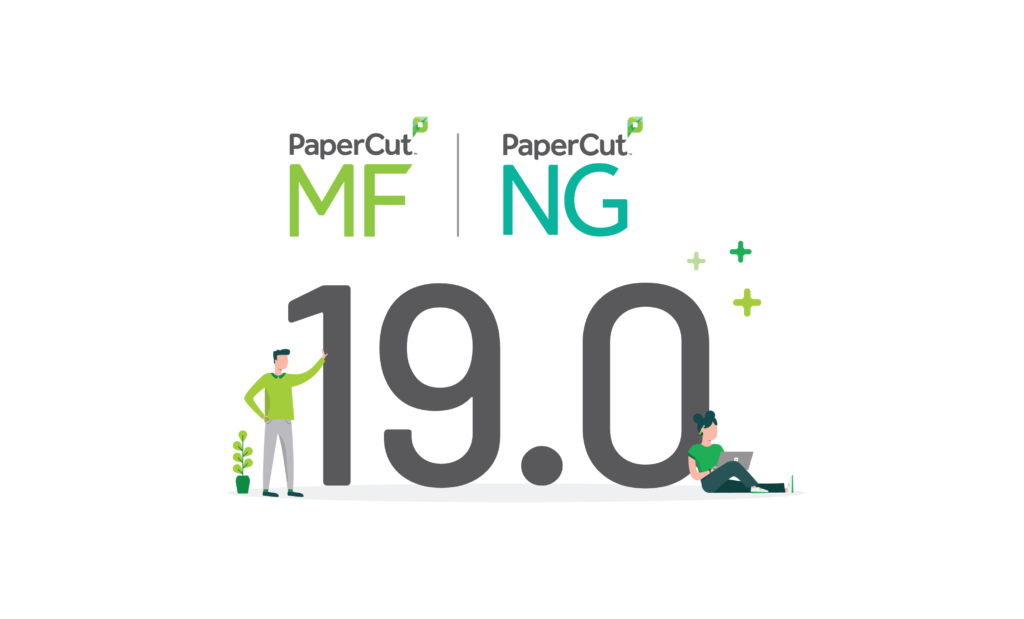 Major releases are always an exciting time for new papercut features. Here we have a look at what Papercut 19.0 brings us…
Ever since papercut introduced integrated scanning they have continued to build on it's success. Version 19.0 is not any different with the introduction of additional scan to cloud connectors for evernote and pcloud.
But what happens to those documents once you have scanned them?
Papercut have taken it one step further with the release of version 19.0 now those documents you scan are no longer just images….
OCR in the Cloud
Papercut are making those scanned documents much more useful with OCR (Optical Character Recognition) in the cloud, this mean all the CPU intesive processes take place in the cloud and not on your local server.
Now whenever you scan something via your Papercut Enabled MFD (Multi-Functional Device) you can choose to have thre final document a text searchable PDF or even an editable Microsoft Word Document.
No longer is OCR confined to expensive applications, with Papercut MF 19.0 we can enable this feature for you with just one click. And the best bit, if you are still in maintenance all this is completely free.
Simplified BYOD
More and more work forces are using there own device's at work. Papercut has always been the leading the way to give IT administrators the tools requires to provide printing to these devices while still maintaing the security of their network.
One of the challenges with printing through your own device has been the ability to select an shared account (e.g charging to a department, faculty, cost centre or project) at the time of print. Well not anymore, with Paperuct 19.0 you can select the account code at the device as you release your job without the need to install any client software of the users device.
So thats all for now, a little peak at the new feature coming soon to your papercut installation.
If you have yet to take advatage of the benefits papercut can offer to your organisation the give us a call on 01772 269033 or request a quote for your free no obligation print audit.