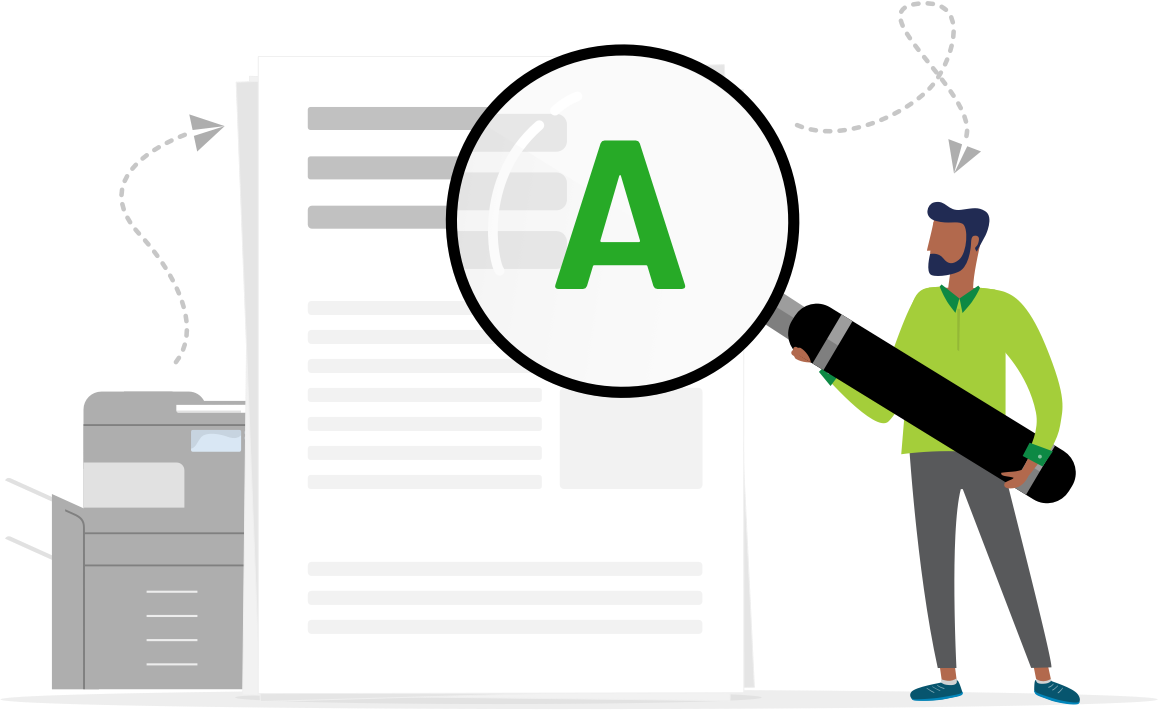 Smarter documents just a scan away
Turn your scans into text-searchable and editable documents in seconds. Now that's smart.
PaperCut MF's OCR ia all about creating smarter, more usable documents.
How? Well, whenever you scan something, you can choose to make the final document a text-searchable and editable smart document.
Plus, like everything we make, it's really easy to use – all it takes is a simple tap-and-scan action.
PaperCut MF's OCR effortlessly slots into any print setup to make smarter documents a reality for any workplace.
PaperCut MF's OCR works right out of the box for all kinds of workplaces, rounding out the ultimate trio of scan actions:
Choose your scan destination (email, network folder, or cloud storage provider).
Set your scan specifications.
Text-search your scanned document as a PDF, or edit it as a Word document.
Built into Integrated Scanning
We want every PaperCut customer to have smarter documents – so we made OCR a stock feature.*
OCR is part of PaperCut MF's Integrated Scanning suite, which works with multiple platforms, brands, and devices.
So if you've got PaperCut MF, you've got OCR superpowers as well.
*PaperCut Maintenance & Support license required for both cloud and on-premise OCR.
Locally hosted and compliant
If you have local data hosting requirements, we have you covered.
With regional data centers in America, Europe, and Australia, you can meet more of your compliance obligations in more corners of the world – and that goes for all our cloud services.
Want even better control over your data hosting requirements? We have an on-premise OCR solution for that, too.
Already a Papercut customer? Call us on 01772 269033 and we can configure OCR in a few minutes.
Not yet got Papercut? Get a custom quote now and work more efficently whilst saving money and the environment